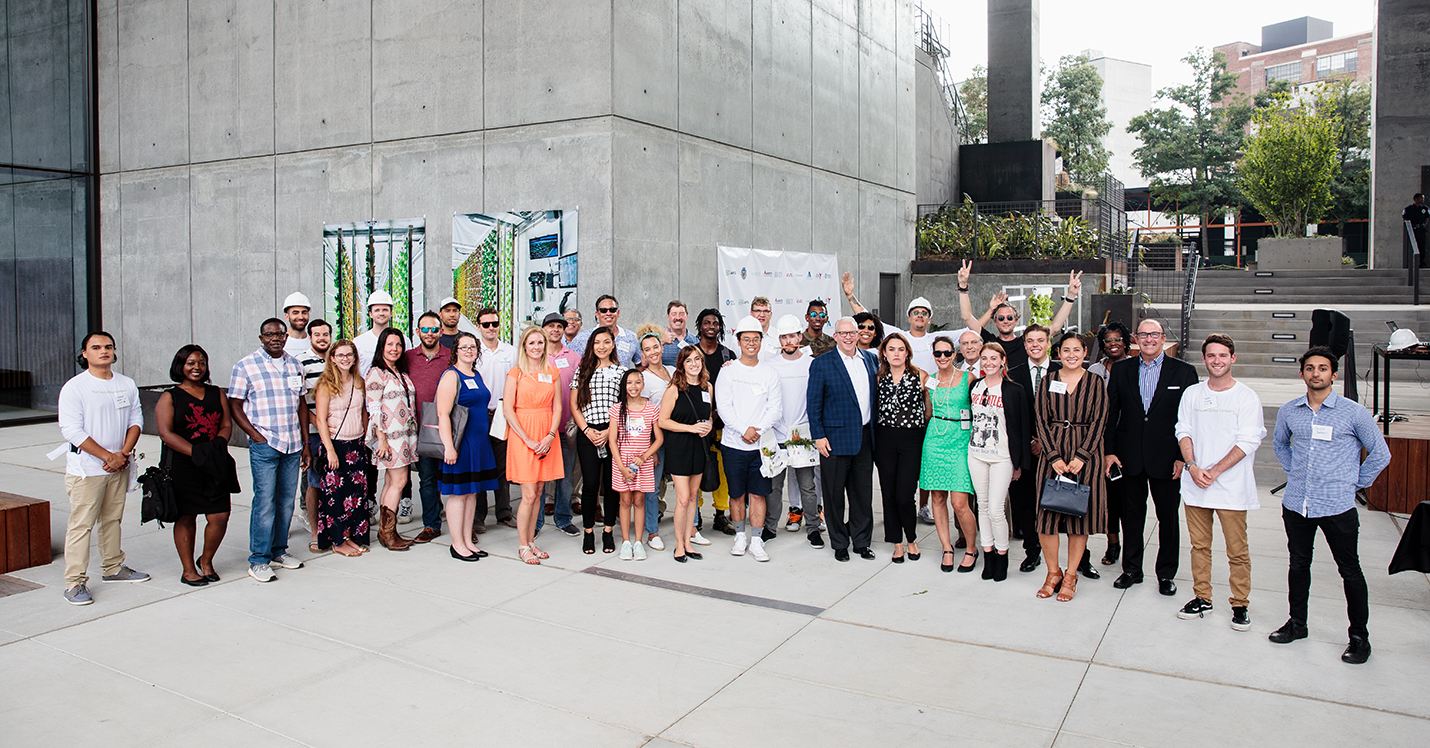 By 2050, the U.N. predicts that almost 70% of the global population will reside in urban areas, which presents sustainability issues for cities that are experiencing rapid growth. As a result, cities worldwide are grappling with various challenges related to safety, transportation, sustainability, equitable housing, infrastructure, and workforce development. To address these challenges, many communities are leveraging technology to "redefine smart" with a renewed emphasis on citizens rather than technology. 
The implementation of Smart City technology is not limited to a particular sector and can benefit numerous areas. In the Metro Atlanta region, several Smart City projects are utilizing innovative solutions to tackle local challenges.
The City of Atlanta Partners with Ponix
The first laboratory project selected in Atlanta concentrated on AgTech and identifying adaptable solutions to enhance resilient urban food systems. The IoT.ATL Living Labs initiative was established to experiment with and verify sustainable Smart City technologies. For its initial Living Labs launch, centered on the AgTech industry, the City of Atlanta partnered with Ponix.
Kickoff Event
In an effort to promote urban farming and bring food closer to cities, the City of Atlanta secured a venue on the Beltline in Atlanta to display urban farming technologies. The inaugural event consisted of farm tours, networking, and conversations about urban agriculture, with participants having the opportunity to explore a Ponix farm, engage with farmers, and learn about the city's dedication to advancing agricultural development.
This project is an excellent illustration of the effectiveness of public-private partnerships, and it received support from a variety of organizations, including the Metro Atlanta Chamber, Georgia Power, Invest Atlanta, New City Properties, AGCO, the City of Atlanta, Atlanta BeltLine, and AgLanta.
Continued Development
Since the inception of the AgTech initiative, the City of Atlanta has launched 60 Smart City pilot programs across the metropolitan area. Each initiative has played a significant role in Atlanta's "redefine smart" mission, with a focus on equity, sustainability, and resilience. The future of Smart Cities in Metro Atlanta looks promising.
Smart Cities do not emerge from a single source; rather, they arise from the collective aspirations of the community. They are established through the collaborative efforts of neighboring corporate, educational, civic, startup, and government ecosystems working together toward a common objective. Smart Cities are a joint reflection of the priorities of the community and should strive to enhance the quality of life for those residing within them.