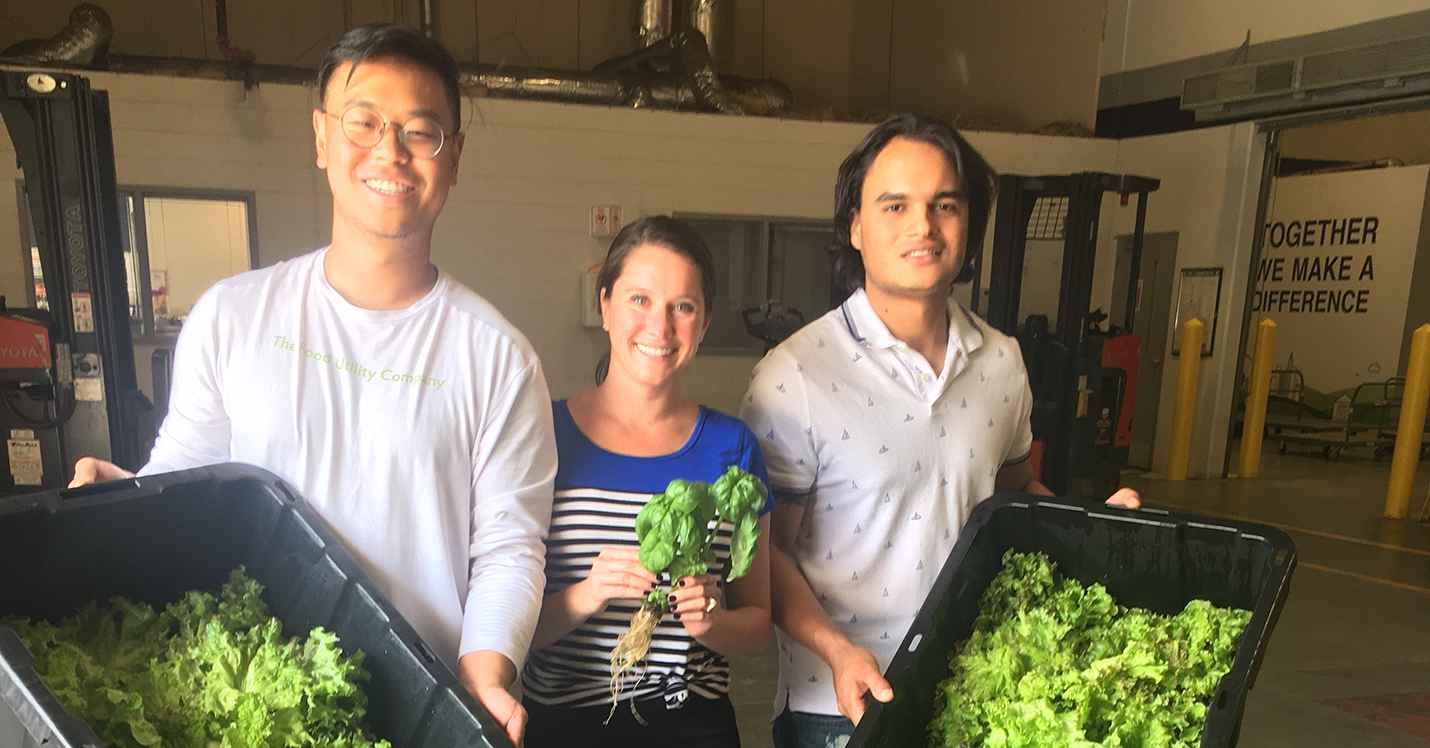 Hunger is a feeling that is familiar to all of us, especially after missing a meal. However, food insecurity goes beyond just feeling hungry and instead measures the lack of access to enough food for a household to maintain a healthy and active lifestyle.
A single unfortunate event, such as a lay-off, an unexpected car repair, or an on-the-job accident, can quickly lead a family into food insecurity. This leaves them with a difficult decision to make -whether to buy food or pay bills. Unfortunately, this is a harsh reality faced by many working families across America, who are constantly at risk of falling into food insecurity and hunger.
In Georgia, alarmingly high numbers of residents are facing food insecurity, with 1 in 8 people and 1 in 6 children struggling to access enough food to lead healthy lives.
The Journey of a $5 Bill
The reality of poverty is that $5 is a lot of money for families living in poverty. They often go to fast food places like McDonald's because they can't afford better options. Even though they know the food isn't very nutritious, they still buy it to feed their families.
But what's the other option? If they used that $5 on organic produce, they could only afford to buy 2 or 3 avocados. Their family would still be hungry. It's a tough situation with limited options.
When they look around their neighborhood, it seems like the world is dictating their choices. There's an abundance of fast food joints, liquor stores, and gas stations selling junk food, but nowhere to buy fresh, healthy produce. It's a challenging environment that doesn't offer many nutritious options.
Atlanta Community Food Bank
Food insecurity can quickly escalate, leading to a feeling of despair and putting a strain on the stability of households. The lack of access to nutritious food, often due to financial constraints, results in poor nutrition. This creates a vicious cycle where individuals and families are not only struggling with food insecurity but also facing adverse health effects.
The Atlanta Community Food Bank is dedicated to fighting hunger and providing nourishing meals to those in need. The food bank works tirelessly with over 700 nonprofit partners to distribute over 65 million meals across metro Atlanta and north Georgia. The food bank is a proud member of Feeding America, the nation's leading hunger relief organization, comprised of over 200 food banks.
Each month, the Atlanta Community Food Bank receives nearly 9 million pounds of donated food and grocery products which they distribute to their 700+ partner agencies operating food assistance programs in 29 north Georgia counties.
Ponix Farm Tour and Food Donation
Ponix hosted a farm tour for Atlanta Community Food Bank to showcase their farming technology and discuss surplus food donations. The goal was to explore the possibility of donating surplus produce to the food bank and building a strong partnership to fight hunger in the community. This tour was a positive step towards collaboration between agriculture and hunger relief.
Hydroponic farming technology allows for year-round growing, eliminating the limitations of traditional agriculture that are dependent on seasonal weather patterns. This provides a consistent source of fresh produce for communities, even in areas with challenging growing conditions. Ponix, as a leader in hydroponic farming, is excited to donate surplus produce to the Atlanta Community Food Bank year-round.