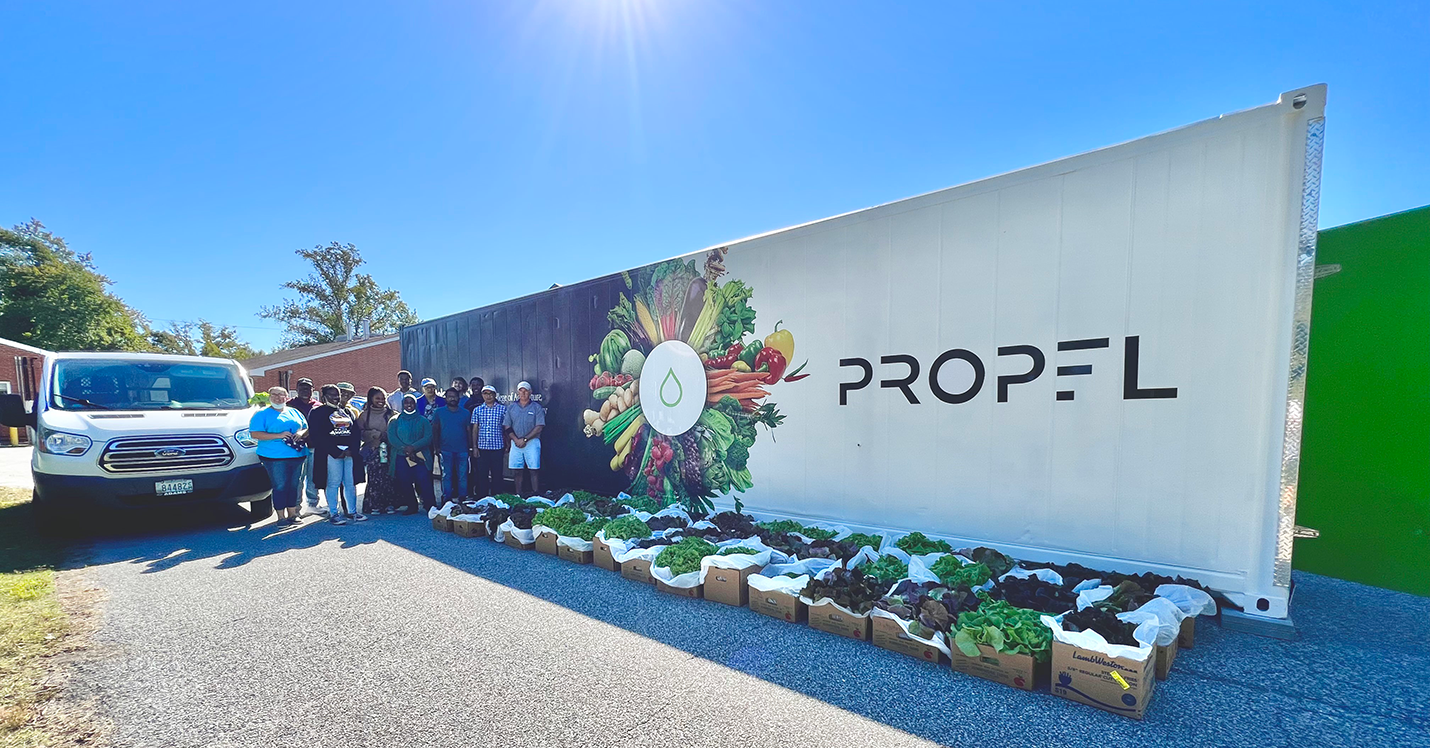 Gone are the childhood experiences of running on family farms surrounded by nature and fresh food. Childhood memories of fresh air and farm-fresh produce have been replaced by the hustle and bustle of today's fast-paced lifestyle. Today's university students have grown up witnessing their parents trade quality for convenience when it comes to food choices, settling on whatever they can get quickest at local supermarkets.
Today's university students are a unique and inspiring generation, shaped by technology since childhood. Video games, artificial intelligence, and entrepreneurship have set them apart as innovators with the potential to shape the future of our society in unimaginable ways.
Delaware State University is Awarded a Propel Grant
Delaware State University believes it is their job to foster innovation in students. University leaders applied for a Propel grant in an attempt to secure funding for students to work on projects that would address health disparities and promote health innovation in their communities.
After securing a grant for $300k, Delaware State University partnered with Ponix to introduce students to hydroponic farming.
Student Experience
Students participated in hands-on learning experiences that impacted the community while inspiring entrepreneurship. Students learned about plant genomics and precision agriculture and how it is coupled with artificial intelligence, data science, and machine learning.
Beyond Learning
Using Ponix farming solutions, students at Delaware State University have learned much more than how to produce high-quality, nutritious food without the use of pesticides. They have learned about innovation that allows for the production of food year-round, and they have impacted the community around them.
The student's work has served the local community by providing access to fresh food grown by students.
About Ponix
Ponix is a provider of fresh produce and indoor farming solutions. Founded in 2013, the company establishes and operates sustainable indoor farms within cities, providing consumers and businesses direct access to fresh fruits, vegetables, and herbs – much like a power plant provides residents and businesses with electricity – ultimately allowing for food to be consumed within the same community it was produced. For more information about Ponix, please visit www.ponixfarms.com.